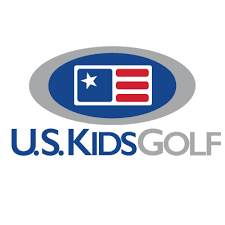 The U.S Kids Golf Foundation is coming to Moyola Park Golf Club on the 9th June 2019.
Registration is open Apr 13 – Jun 4.  A Late Registration is open from Jun 5 – Jun 6.
U.S. Kids Golf Local Tours are created to provide boys and girls, ages 5 to 14, the opportunity to advance their skills in the game in age-appropriate competition without having to take the time and incur the costs of having to travel long distances.
Listen, watch the great experiences of young aspiring golfers around the world here and Explore the U.S Kids Golf website.
Entry is first-come, first-served. The dates below will determine a players age group for the duration of the tour. Players must be at least five years of age by the date listed in order to participate.
Spring – April 30
Summer – July 31
Fall – October 31
Winter – January 31
If you would like to discuss further our pro Gareth Shaw will be happy to facilitate any queries you may have.
Looking forward to bringing this opportunity to all our Juniors at Moyola and surrounding areas.
An experience not to be missed!!!!.