GOLFs BACK!!!!
Phase Status – Phase 2

In line with the GUI NI Protocol published, the Protocol is the basis on which the Unions and Golf Ireland sought the inclusion by the Executive of the resumption of golf in Step 1 of their plan.

We ask that all members familiarise themselves with the guidance measures within the Protocol and be socially responsible when out on the course.

These measures will remain in place until other ways advised by the NI Executive & GUI.

Clubhouse Facilities will remain closed.
Please contact the office if members have any inquiries re booking.
BRS App is in operation for booking Tee Times.
Please also see members booking on our website.

Happy Golfing Everyone
Play safe & Social Distance when on course.
The Protocol can be found at the below link:
https://www.golfnet.ie/News%20Listing%20Assets/NI_Protocol.pdf

https://www.golfnet.ie/news/golfnet/4673/video-stay-safe-on-the-course-northern-ireland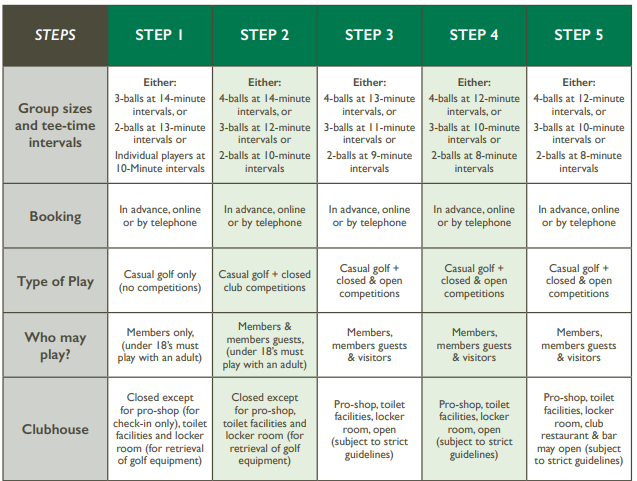 .